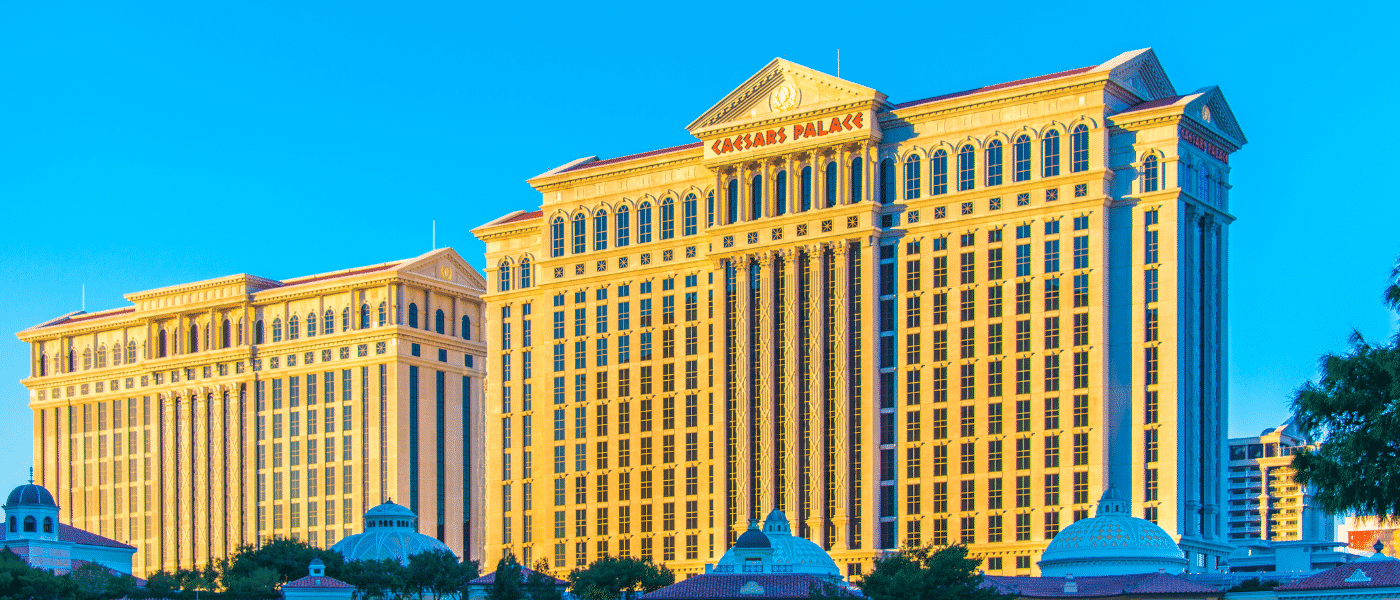 On the heels of Bally's Monkey Knife Fight acquisition, Caesars Entertainment has made a minority equity investment in the New Hampshire-based daily fantasy sports platform, SuperDraft. According to a press release, Caesars retains the option to acquire 100% of the platform.
The acquisition expands Caesars' DFS portfolio and adds to its multiple retail and online brands, which includes WSOP.com and William Hill.
Who and What is SuperDraft?
Launched in 2009, SuperDraft is a free to play and real-money daily fantasy platform which operates in more than 35 states. Its free contests are available in all 50 states. The SuperDraft app is available on iOS, Android, web, and desktop, offering fantasy contests in many sports (NFL, NBA, MLB, NHL, etc.).
While players will find the usual game formats, such as GPPs, DoubleUps, and Head-to-Head, SuperDraft differentiates itself in lineup construction. The platform essentially eliminates salary caps and player salaries and instead gives players a Multiplier.
The press release notes, "Multiplier Mode replaces the traditional fantasy team salary cap with a multiplier applied to each player allowing maximum flexibility in team building while creating more opportunities for everyone to win."
Here's SuperDraft CEO and founder Steve Wang on the acquisition:
"We're super excited to be part of Caesars' powerful gaming ecosystem. Daily fantasy players deserve a breath of fresh air, and we're here to transform the industry. SuperDraft is now well-positioned to accelerate its growth with financial staying power while broadening its consumer appeal with bigger contests and better rewards to players of all interest levels."
Caesars' chief executive, Tom Reeg, says SuperDraft's innovative multiplier game mode "is unique in the marketplace" and believes it offers the group an excellent opportunity to strengthen its position in the sports gaming landscape.
Details of Caesars Entertainment Deal with SuperDraft
The deal between the two is described as a "strategic investment."
The press release describes Caesars taking on an initial minority equity position, with the option to increase its stake up to 100%, at predetermined levels.
"The addition of daily fantasy sports fits seamlessly with our strategic vision for mobile and online sports," said Reeg.
To celebrate the deal, SuperDraft plans to launch its first $1 million tournament on February 7, the SuperMillion Big Game. Players can use the paid and free entry contests to win a ticket and compete for the $300K first place prize.
Second Stake in the Daily Fantasy Space for Caesars
In 2019, Caesars acquired an undisclosed equity stake in DraftKings in a multi-year deal, granting the daily fantasy sports leader access to states where Caesars operates and sports betting is legal, subject to local law.
The deal was significant for DraftKings as states usually adopt a sports betting license model exclusive to local brick-and-mortar operators. Through the acquisition deal, DraftKings would be able to enter additional states in partnership with Caesars Entertainment. How that agreement is fulfilled now that Caesars has acquired William Hill is an open question.
At the time, the then-CEO of Caesars, Mark Frissora, said that the alliance would "generate a new revenue stream in a growth market and raise our profile in sports, in part by creating new sports-themed guest experiences at our resorts across the country."
Important Addition to Caesars Stable
Adding SuperDraft to its portfolio will boost the group's share in the US DFS market.
SuperDraft becomes part of Caesars' single wallet solution and will be tied to the Caesars Rewards program. Members will be able to redeem points playing both online and in-person.
Another DFS Purchase: Bally's Corp Acquires Monkey Knife Fight
As noted in the opening, this was a week of Daily Fantasy Sports acquisitions. On the same day that Caesars Entertainment and SuperDraft announced their deal, the Rhode Island-based Bally's Corp (formerly Twin River Worldwide Holdings) entered into a definitive agreement to acquire the US daily fantasy sports operator, Monkey Knife Fight.
The $90 million deal earns Ballys an asset that provides it with an extensive database in key states. It also positions the group to make inroads into three of the country's largest untapped sports betting markets: California, Texas, and Florida.
BettingUSA's Wes Burns describes The Monkey Knife Fight experience as feeling "a lot like traditional sports betting but with a daily fantasy twist."