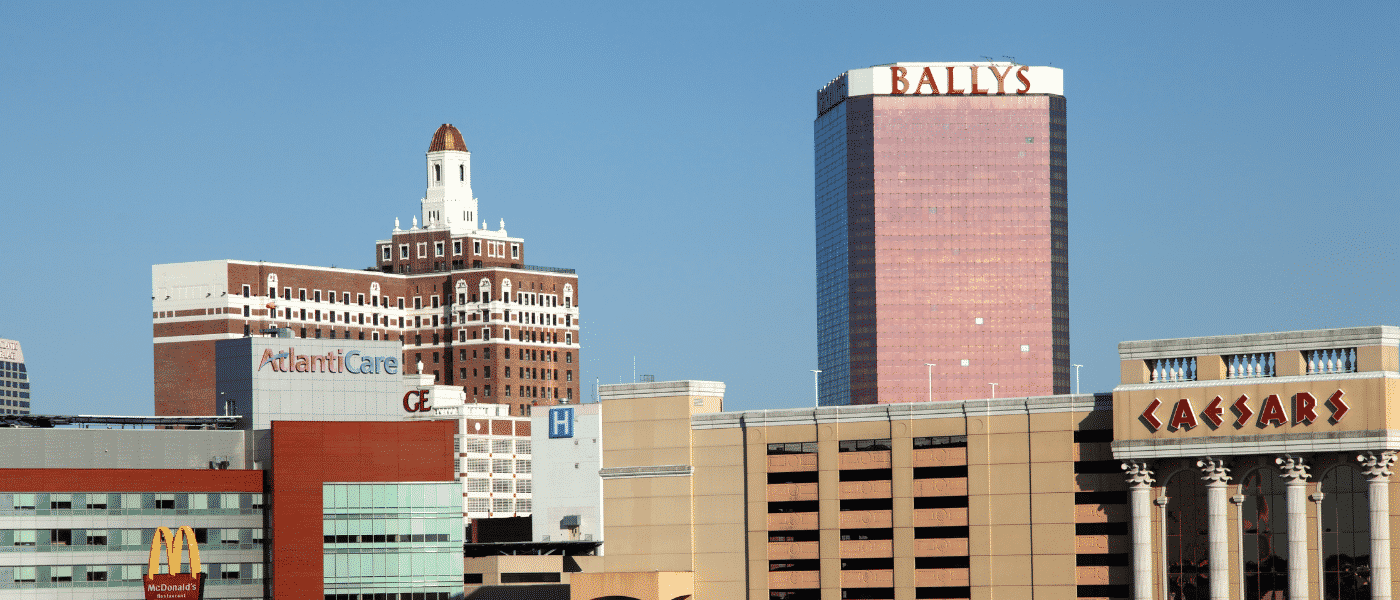 Bally's Corporation (nee Twin River) has made waves since it plunged into the already-crowded US sports betting and online gambling pool. A rebrand, multiple acquisitions, and a media deal put Bally's in a strong position to compete in the ultra-competitive US online gambling industry.
Betting USA spoke with Adi Dhandhania, Vice President of Strategy and Corporate Development, Bally's Corporation, to better understand Bally's approach to the US online gambling market.
The Bally's Strategy
Betting USA: Beginning with the acquisition of the Bally's brand, you've been positioning yourself as a serious player in the US online gambling market. Could you discuss Bally's overall strategy on this front and what you see as the opportunity?
Adi Dhandhania: Our long-term growth, development, and unification strategy was developed with the goal of becoming the first truly, full-service, vertically-integrated sports betting and iGaming company in the US with a B2B2C business model.
Though our growth in the US online gambling market was ignited by our acquisition of the iconic Bally's brand, which is synonymous with US gaming and entertainment, it will be driven by the launch of new and engaging products and content that we're confident will increase customer acquisition and retention.
We believe that it is imperative to have a strong product in a competitive and crowded marketplace. That is what led us to acquire Bet.Works' full-service technology stack, which will serve as an anchor asset in our interactive strategy. When combined with the significant distribution and reach that we get through our partnership with Sinclair Broadcast Group, Bally's is primed to gamify content, making it more exciting and engaging for our viewers across various mediums.
In addition, our most recent acquisition of Monkey Knife Fight provides us with market-leading fantasy sports content and a brand whose player database can be developed and leveraged to support the launch of Bally's own sports betting and iGaming operations.
All in all, these transactions will provide Bally's with superior technology, unparalleled geographic reach, and a growing customer base by which to expand our suite of content offerings, fostering our penetration of the US sports betting and iGaming market.
It Starts with a National Brand
Betting USA: How important was the Bally's brand to that strategy, and what made you target it?
Adi Dhandhania: The iconic Bally's brand was extremely important to our growth and diversification strategy. In fact, it is serving as the foundation for our rebranding initiative, by which we unite our high-quality customer offerings under a singular preeminent brand across the physical and digital ecosystems.
Putting the Pieces in Place
Betting USA: How do the individual acquisitions and the Sinclair deal fit into that strategy – FOX Regional Sports Networks, Bet.Works, and Monkey Knife Fight?
Adi Dhandhania: The recent transactions are all extremely complimentary to Bally's growth and momentum. Bet.Works provides the proprietary technology stack that will support our online gaming solutions. The Sinclair partnership, and in particular its leading portfolio of regional sports networks (RSN), offers a platform through which Bally's can offer unique localized content and unrivaled sports gamification on a national scale. And Monkey Knife Fight, which makes Bally's just the third sports betting company in the US to have a fantasy sports segment, diversifies our portfolio with a distinctive, user-friendly platform that will contribute significantly to our growing player database.
A Comprehensive Approach to the US Market
Betting USA: So far, your moves have been sports betting-centric. Does Bally's have plans for online casino and online poker?
Adi Dhandhania: As an organization, we are very thoughtful about our M&A strategy and how we pursue assets that complement our offerings. In addition to Bet.Works' technology stack, which includes online casino technology, Bally's maintains a strong physical casino database of approximately 14 million players that we expect to leverage with our online casino offering.
Where and When will Bally's Online Gambling Sites Appear
Betting USA: What are the first states you expect to launch your online gaming products in, and when can customers expect to see them?
Adi Dhandhania: We expect to launch our online gaming products during the second and third quarter of 2021, focusing on markets where we currently maintain market access.
Bally's Expects the Second Wave to Be Even Larger
Betting USA: The US market is crowded and extremely competitive; as a late arriver, what are you doing to differentiate from some of your more established competitors?
Adi Dhandhania: We plan on taking a different approach than most industry operators.
Our local presence, which includes our regional casino properties, along with Sinclair's expansive RSN portfolio, will allow us to leverage our robust database, which includes approximately 14 million players. In addition, Bet.Works' proprietary technology stack and suite of turnkey solutions will allow us to develop new and exciting products for customers.
Complementing these strengths is Monkey Knife Fight's unique daily fantasy sports platform. Monkey Knife Fight will support our plans to develop a player database in states such as California, Florida, and Texas, which are expected to account for 20-25% of US sports betting revenues. It will also enable us to build a player database in Canada, a market that is expected to authorize sports betting in the near future, and lead to the development of new and engaging content with Monkey Knife Fight for our customers.